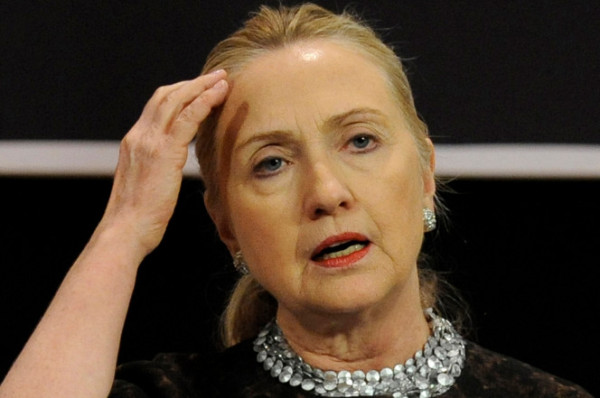 Hillary Clinton's high-powered press operation "blackmailed" reporters by promising perks in exchange for flattering coverage, according to a report Tuesday.
Using the Freedom of Information Act, Gawker obtained an exchange of ­emails between Clinton spokesman Philippe Reines and Marc Ambinder, a writer for The Atlantic magazine, that demonstrated how the process worked.
Ambinder asked Reines on July 15, 2009, for an advance copy of a speech Clinton was to deliver at the Council on Foreign Relations.
Reines returned a three-word reply saying he'd supply the speech — with conditions.
The writer answered OK, and then Reines sent his demands:
"1) You in your own voice describe them [Clinton's remarks] as 'muscular' 2) You note that a look at the CFR seating plan shows that all the envoys — from Holbrooke to Mitchell to Ross — will be arrayed in front of her, which in your own clever way you can say [is] certainly not a coincidence and meant to convey something 3) You don't say you were blackmailed!"
Ambinder delivered the gushing story Reines wanted after getting the speech early to scoop rivals.
Ambinder told Gawker he regretted cutting the deal.
Emails also revealed that Reines gave then-ABC News reporter Dana Hughes video showing that a reported bee attack on Clinton in Malawi was bogus.
"One more thing since I'm giving you this gift . . . add a line taking a small poke at 'BuzzFeed and others' for getting this wrong," he wrote.
"I don't have a problem with that at all," Hughes answered.
Read More
http://nypost.com/2016/02/10/hillary-blackmailed-media-to-get-positive-coverage-report/