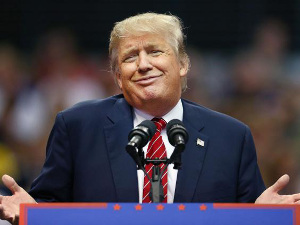 The White House did not discuss the matter directly, saying the final announcement isn't made yet, but the reports say that a $300 million Saudi missile technology sale and a multi-billion dollar warplane deal for Bahrain are both expected to get imminent clearance from the administration.
Human rights groups had been attacking the Obama Administration for years over such sales, calls which grew with the Saudi war in Yemen and the huge civilian death toll that followed. In the final few months of his administration, Obama was slowing some of the sales.
The expectation now, however, is that the Trump Administration is interested in getting the large sales on the books quickly to talk up their ability to keep getting large weapons contracts for key US arms makers. This could force human rights groups trying to limit the use of US weapons in committing war crimes to start from square one with the new administration.
---
This article first appeared on AntiWar.com and was authored by Jason Ditz.